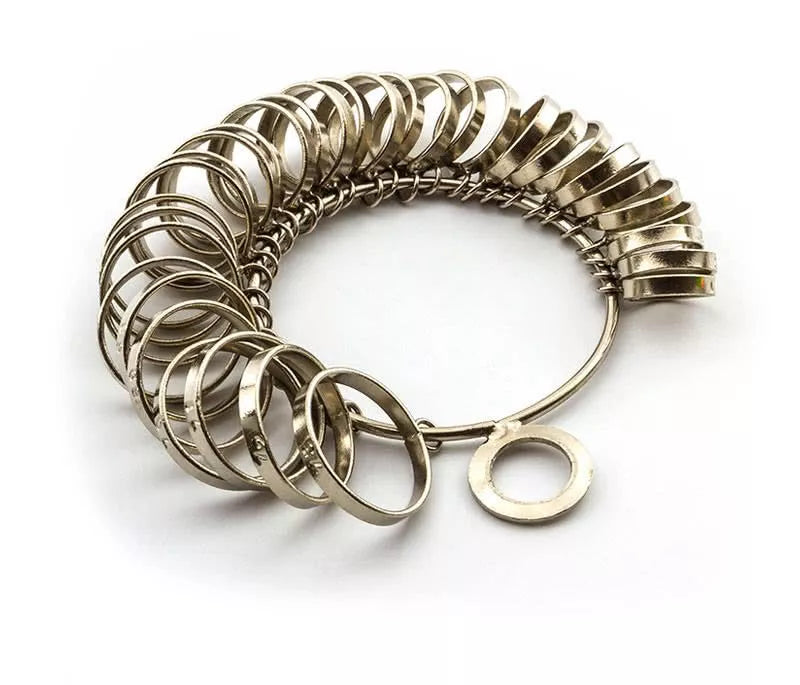 At Morton & Rudolph Jewelers, we pride ourselves on the quality of our service; not only the personal treatment you will receive when you walk in the door, but also the superior services offered by our trusted watchmakers, engravers, and jewelers.

In order to determine your ring size, we suggest coming to see us for an exact measuring of your finger. We take all of the following factors into determining the correct size: the size and shape of the ring, which finger you will wear the ring on, the size and shape of your finger, the temperature of your hand and the size and shape of your knuckle.

If you are trying to determine the size of someone's finger you can use the two options below. This is only a guide and estimate. Morton & Rudolph Jewelers is not responsible for any sizing issues if size is based on the options in the .pdf below.
Download and Print the Ring Sizer (PDF document)
Please feel free to contact us.
We have jewelry professionals ready to help.